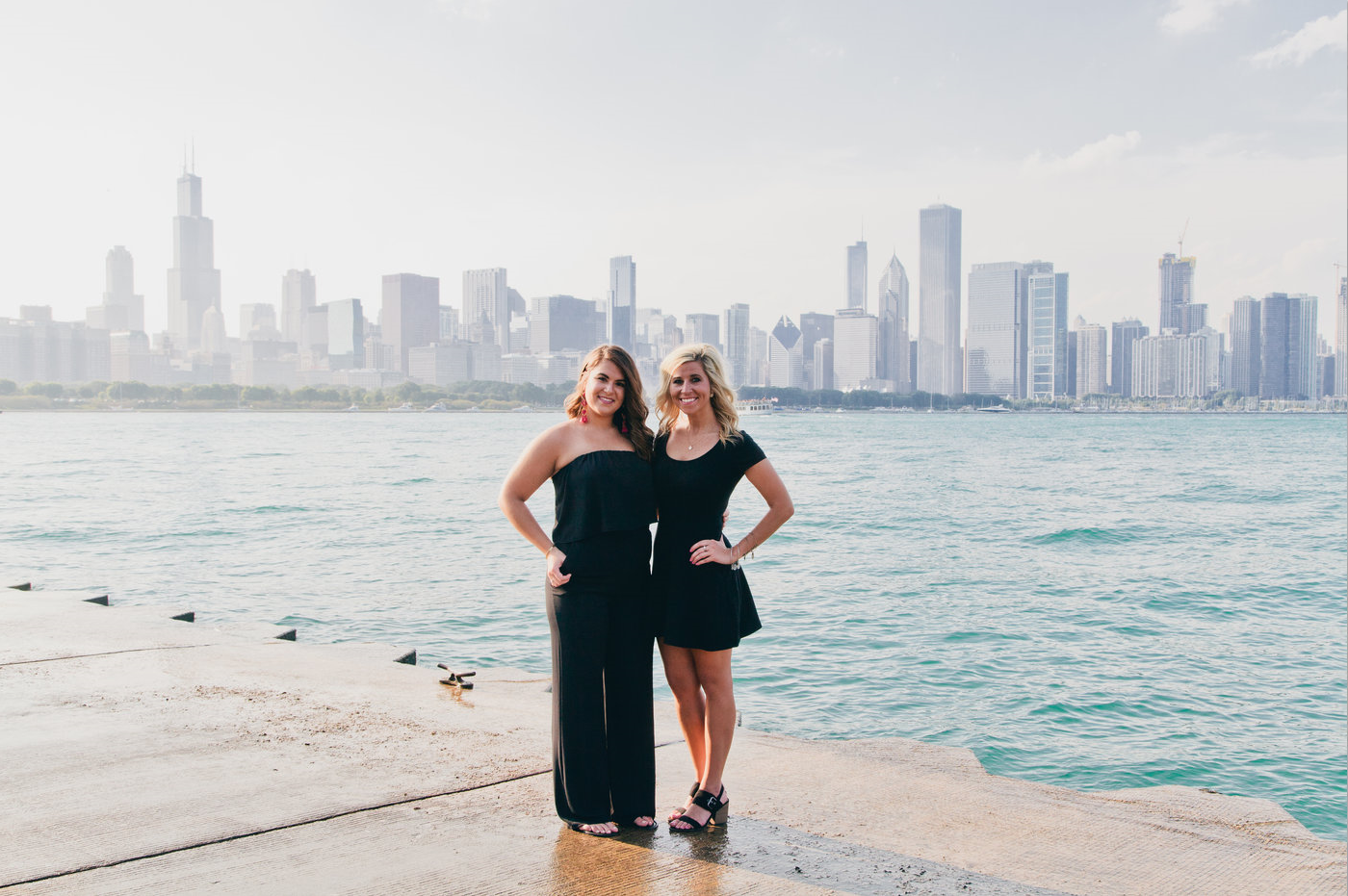 About Us
Samantha and Katie met in 2011 at Illinois State University. From joining the same sorority, to taking on the same major, it was only fate that these two would become such great friends and end up going into business together. Their drive for success and passion for weddings is really what has gotten these two to where they are at today. You certainly will not find a more creative and reliable duo in the Chicagoland area.
Samantha (Sam) always had a passion for planning parties with friends when she was younger, but she never truly understood her love for planning events until college where she planned events for 100+ people. After college, Sam started working in corporate events, planning meetings and incentives for 300+ people. With the experience Sam has gained in corporate event planning she decided she wanted to go back to school to become a Certified Wedding Planner to broaden her skillset within the event planning industry. Sam enjoys nothing more than helping a client bring their vision to life. From Sam's meticulous organization to her love for creativity and eye for design, Sam can assure you that your big day will be nothing short of incredible.
Katie's love affair with weddings began when she was just 10 years old and was asked to be a flower girl in her cousin's wedding. From dressing up, to eating wedding cake, to dancing the night away, she loved every second of it. In the more recent years, Katie has attended a variety of weddings where she has assisted with day-of coordination and experienced a firsthand look at how all of the details come together so everyone can enjoy dressing up, eating cake and dancing the night away without a single worry. Katie has been planning events for more than 5 years as she held multiple positions in her sorority in college that allowed her to plan the chapter's dances and events. From her bubbly personality to her attention to detail, Katie makes for one fabulous planner who will keep your pre-wedding stress to a minimum and take your post-wedding compliments to a maximum.
Sam and Katie both graduated from Illinois State University with a degree in Recreation Management, and since then they each have received their Wedding & Event Planning Certification from Triton College.
GREEK AFFILIATION DISCOUNT
In honor of Samantha and Katie being brought together by their sorority, Phi Sigma Sigma, our team would like to offer a 10% discount to any couple who is affiliated with a Greek organization.